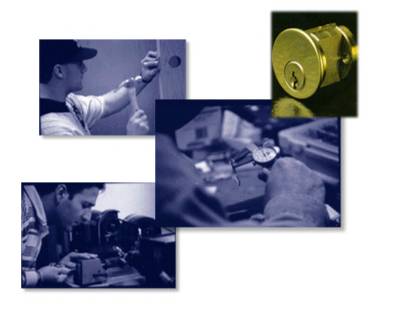 Located in Phoenix, Arizona since 1997, The Phoenix Locksmith Institute is in business to teach the trade of locksmithing to the general public.

Our facility is 900 square feet and contains a classroom as well as a workshop stocked as a fully operational locksmith shop. Our courses were established by compiling over twenty years of practical, on the job locksmith experience. The most common customer requests were developed into the Locksmith Diploma Course and the Advanced Certified Locksmith Course. We use the most common locks in America to teach with and all lessons are taught hands on.

We offer the following classes: Lock Maintenance Workshop, Locksmith Diploma, Locksmith Certification and Emergency Entry Techniques. We also offer flexible curriculum courses which allow us to custom tailor a locksmith class specifically designed to meet your needs.

Examples of these courses include but are not limited to individual classes such as, Automotive locksmithing, Impressioning, Master Keying, Safe Servicing, Safe Penetration, Automotive Transponders, Industrial Locking Hardware, Door Closers and Commercial Exit devices.

Contact us for more information on constructing a curriculum to suit your specific needs.

Our students include men and women from all over the country as well as the occasional foreign student. These students leave our school with the information and skills that they need to succeed in the field of locksmithing. Depending on the classes that they choose these students are prepared to work as part of a team for an established locksmith company, prove themselves a more valuable asset to a church, hospital, or office complex or even start their own business as a locksmith professional. Many of our students are already employed as professional locksmiths and are merely wanting to further their skills to elevate their income potential.


Due to teaching obligations with commercial clients, The Phoenix Locksmith Institute is not currently accepting new students. We appologize for the inconvenience.